Staying in a hotel tonight and saw this on the soap dispenser: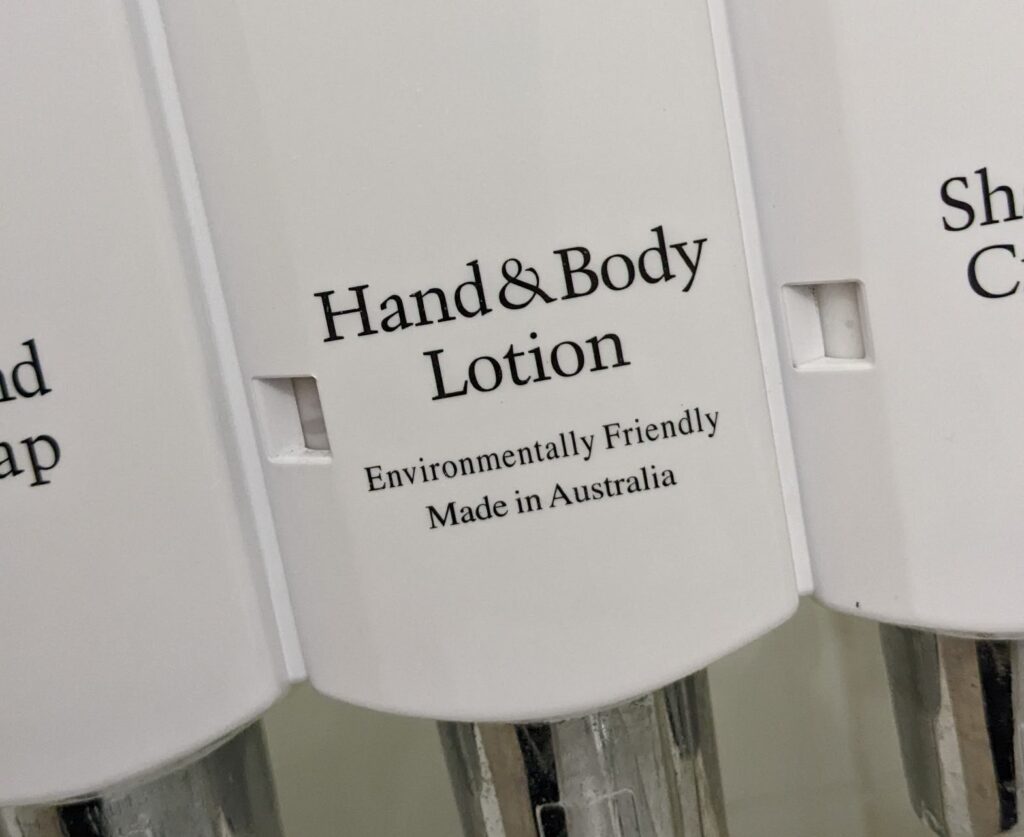 Which is great if it's true, but I have no way to verify. I can't even tell if it's referring to the soap or the dispenser.
When I see a claim like this, I don't expect to see a whole environmental statement on the label - but I do like to see at least a brand name that I can look into.
If it's a genuine claim, then you have nothing to worry about - just share some info for people to do their own background check. Some will check, many won't.
Go for more info than you think is needed - people will appreciate the detail!