There are two ways I look at companies that add an "Eco" or "Green" or "Sustainable" product to their offerings:
They're getting started on their eco journey, and making a small commitment that they plan to expand on as they grow and learn, or
They're capitalising on a market that is increasingly eco-conscious, by offering a product with the right buzz words
Things like this are everywhere: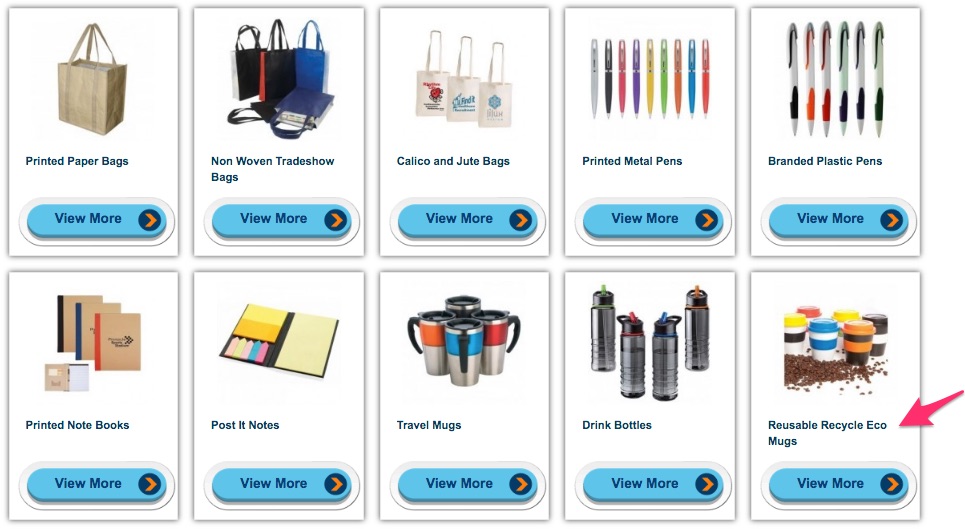 Just a punt, but I'm guessing this merchandising company that looks to be selling everything and anything they can print a logo on, is probably not too worried about it's eco footprint.
(FYI, this is the "Tradeshow Giveaways" section of their site - I'm sure we've all had free stuff from tradeshows, it's basically crap. They have over 50,000 pieces of crap for you can buy, which you'll then give away, which will probably then be throw away. If everyone stopped giving crap away at tradeshows, would the world really suffer?).
Some think that "going green" is what you do when Google is telling you that searches have increased on those words.
I say it's a values thing.
If you truly appreciate the importance of doing things in a low-impact, minimal harm way, you'll find a way to do as much as possible like that. To the point where you can't not do it, because it simply stops making sense.
Otherwise, you'll look like the screenshot above - capturing whatever you can in a sad attempt to cover all bases.